Welcome to the Hunter's Corner at Stone Hart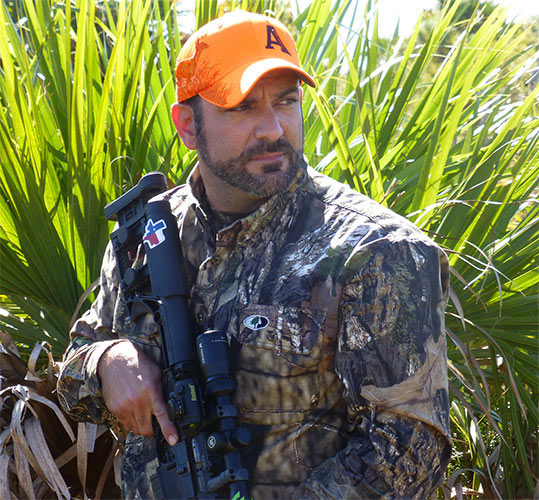 Erik Alexander
Stone Hart's Pro-Staff Hunter
Erik's passion for the outdoors started at a young age. He was first introduced to hunting by his father on a trip to Indiana when he was 8 years old. Erik's shooting interest continued in the Boy Scouts, where he earned the highest rank in scouting, the Eagle Scout Rank.  Erik's hunting adventures took off soon after he graduated from college.  His first hunt was in SW Florida during small game season and he soon celebrated his first gray squirrel harvest.  Years later, Erik continues to hunt various wildlife management areas in southwest Florida and private farms in Indiana.  He loves the challenge of white-tailed deer hunting and the danger of wild boar hunting.  Erik has had his share of success and failures, but he treasures every memory made with friends and family.
This past year, Erik earned a pro-staff writer opportunity for Special Hunting Weapons And Tactics, a media site which fuses together guns, outdoor adventure sports, hunting, tactical firearm training and the shooting sports.  He's also a Certified NRA Instructor and affiliated with various U.S. based hunting and firearm related businesses.  You may recognize some of the names noted below:
Breakthrough Clean Technologies
Scent Crusher
Cirrus Outdoors
LANTAC-USA
CMC Triggers
Nature's Voice Game Calls
Stedi-Stock
When Erik is not hunting, RVing or shooting at Stone Hart's Gun Club & Indoor Range, he's hard at work at a regional bank's international credit division. He is a graduate from Florida International University's College of Business and its Chapman Graduate School of Business. Erik is married to Mimi, his high school sweetheart and they have one daughter, Madeline (Maddie). See photos from Erik's adventures by clicking on the blog links on the bottom of this page.  If you have a hunting related question that you would like Erik to address, e-mail it to HERE or via the web form on the contact us page of this website. We will publish answers to selected questions for everyone to see on a periodic basis on this site.  Erik will do his best to answer all questions.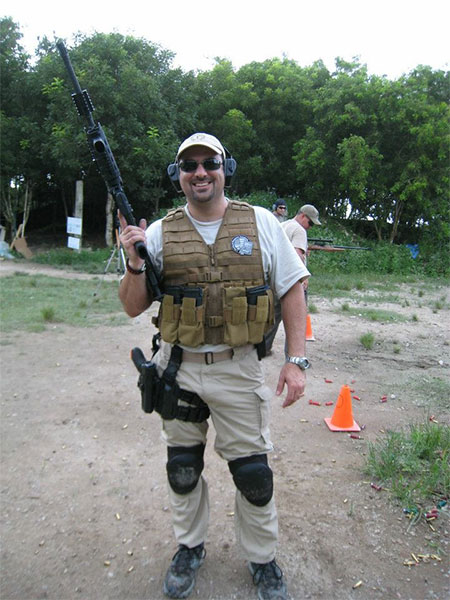 Every year there are a few "This is the First" time events and come up. Here they are... -First time in memory to hunt pre-rut and rut in the same 7 days -First time I [...]