Stone Hart's Shooting Range and Course Instructors
Safety when handling a firearm of the utmost importance. At Stone Hart's Gun Club & Indoor Range we want to educate our members, their family and friends too. We offer a variety of instructional classes which are available in both English and Spanish. Knowing how to shoot is an important but knowing how to handle firearm safely is also important. Our instructors are NRA Certified Instructors so be assured that you will learn from the best.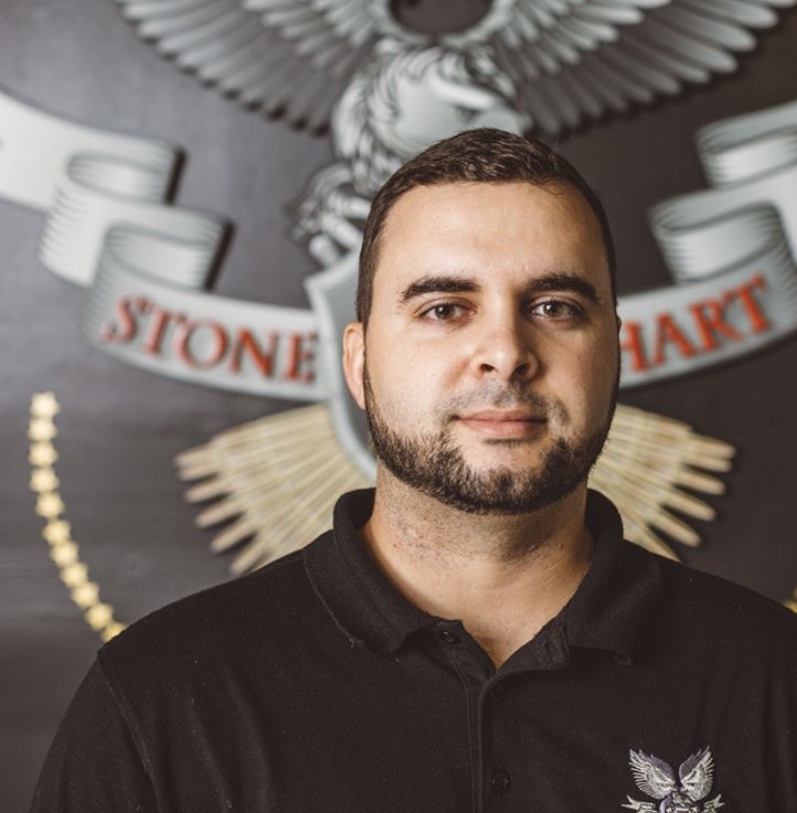 Adriano Caceres – Firearms Instructor
Adriano Caceres is our Store Manager as well as a NRA Certified Firearms Instructor and Chief Range Safety Officer.  He served in the U.S Army and has two Iraq Combat Tours.  Instructor Adriano teaches our Concealed Carry Pistol Course, Intro to Shooting and Defensive Pistol Courses. He teaches beginners and advanced shooters alike work on the fundamentals of shooting as well as the importance of firearm safety. Instructor Adriano believes that in training our kids and youth in firearms safety does not only keep our children safe, but it helps them grow responsibly and enjoy shooting sports.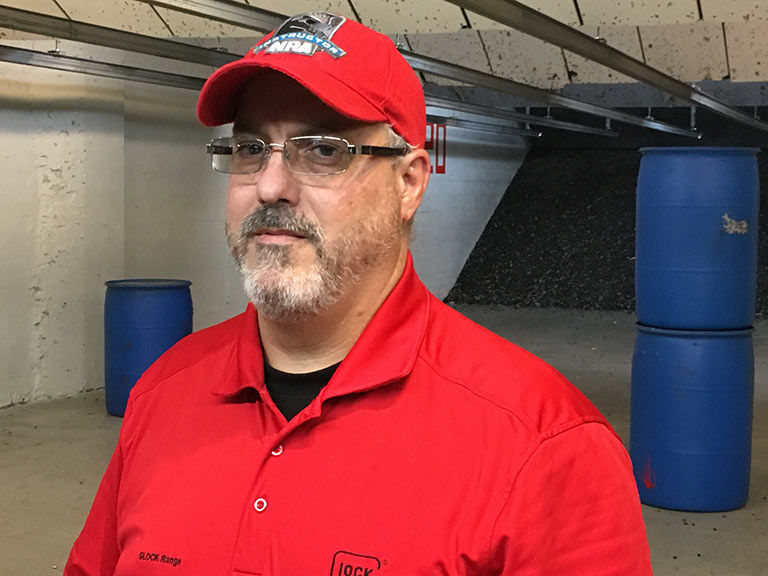 Noel B. Martinez – Firearms Instructor
Noel Martinez brings to Stone Hart's Gun Club & Indoor Range his experience as a Private security and investigator instructor in combination with being an NRA Certified Firearms instructor for pistol, rifle, and shotgun. Also Noel worked as a State Corrections Officer for the State of Florida and today is a Range Officer at Stone Hart's when he's not teaching classes.
At Stone Hart's, Noel teaches our Defensive Pistol I & II Class and is also available for private one on one instruction. The Defensive Pistol I class is geared to newcomers wanting to safely learn the fundamentals of shooting while moving in a defensive situation, how to draw from a holster, and tactics to stay alive in a hostile situation. While this introductory level class is appropriate for first timers, it also appeals to more experienced shooters who like a change from shooting in one place behind the firing line. Once passing the skills points related to the defensive I course, students will be able to take the more advanced Defensive II course.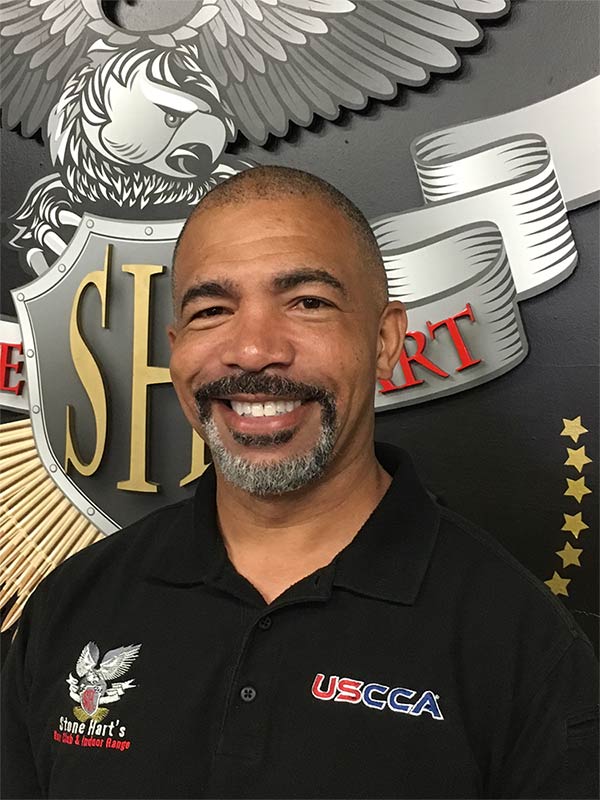 Gerald Delatour – Firearms Instructor
NRA and USCCA Certified Instructor/ Training Counselor Gerald Delatour, has more than 35 years of experience in the firearms industry. His experience includes training others in concealed carry and practical handgun shooting skills. Gerald is certified in the following categories; Concealed Carry & Home Defense Fundamentals, Women's Handgun & Self-Defense Fundamentals, Emergency First Aid Fundamentals, and Countering The Mass Shooter Threat. He is also a certified Training Counselor for training and certifying USCCA instructors.
Gerald is NRA certified in Home Firearm Safety,Basic Pistol Shooting,Basic, First Steps in Rifle including Sporting Rifles, and he is also a First Steps and Basic Shotgun instructor. Gerald is a certified Range Safety Officer dedicated to the safe experience of the customer at Stone Hart's Gun Club and Indoor Range.